vintage uzbek small blue duo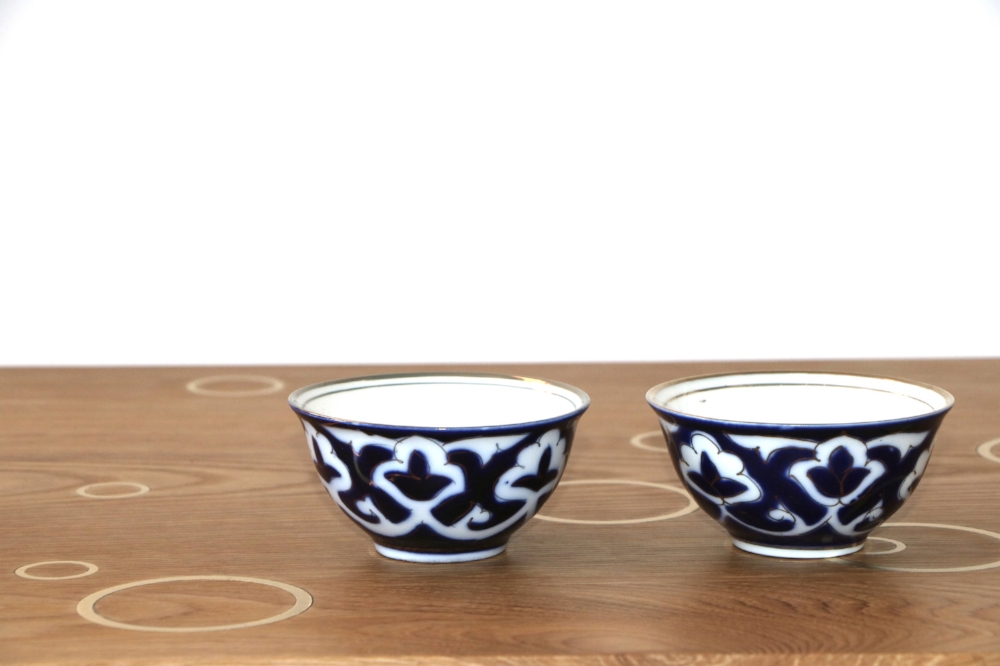 vintage uzbek small blue duo
Duo of small vintage Uzbek bowls made in the 1960s Soviet Union.
PLEASE LET ME KNOW IF YOU ARE INTERESTED I HAVE MANY COLORS/DESIGNS I CAN SEND YOU PICTURES
Each approximately 4 x 2 inches.
All unique handmade pieces with slight differences in coloring and wear of age.
Usually used for tea but can used as a serving bowl for olives, nuts, gazpacho...
Made in USSR.