Turkish hammam towels double layered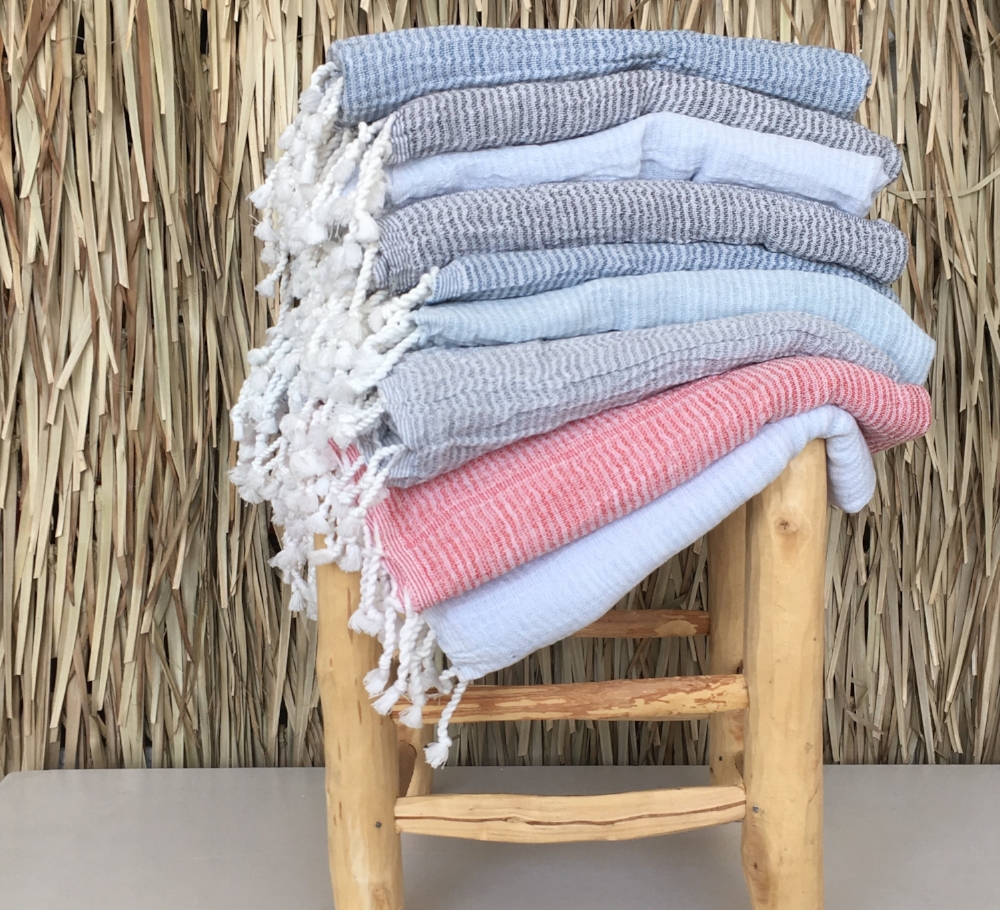 Turkish hammam towels double layered
The double layered and very soft hammam towels are perfect as towel, beach towel, pareo and shawl.

These hammam towels are ideal for travellers, to bring along to the boat, swimming pool, gym or sauna. The hammam towels are lightweight and perfect to pack in your suitcase or beach bag. Easy to wash and dries quickly.
Care: Before use, put the hammam towel in COLD water for about 12 hours (if possible, not necessary). This will make the fibers stronger and the absorption better. It also reduces shrinkage. Then wash it at 40 degrees.

Wash your hammam towels with similar colours. Hammam towels can be washed at 60 degrees and can be tumbled dry.

The use of fabric softener can make hammam towels less absorbent. So do not use fabric softener or use as little as possible. We advise not to iron the hammam towels, as it will close the fibers which makes it less absorbent.
Size: 37" by 78"
Weight: 0.6 pounds
100% cotton and pre-washed.
Woven in Turkey.